House hunting writers rejoice! The gorgeous-looking home that once belonged to author Ursula K. Le Guin recently went up for sale at nearly $4 million. If you have a bestseller cooking, then Le Guin's old Berkeley home is the perfect place to start writing the next Wizard of Earthsea.
About 13 years ago, the novelist discussed her childhood home in Paradoxa. The essay, "Living in a Work of Art," showcased the Tehanu writer's memories of her upbringing and how the actual house inspired her creatively.
"If I recall my childhood, I recall that house. It is where everything happened. It is where I happened," wrote Le Guin. "Writing this, I wonder if much of my understanding of what a novel ought to be was taught to me, ultimately, by living in that house. If so, perhaps all my life I have been trying to rebuild it around me out of words."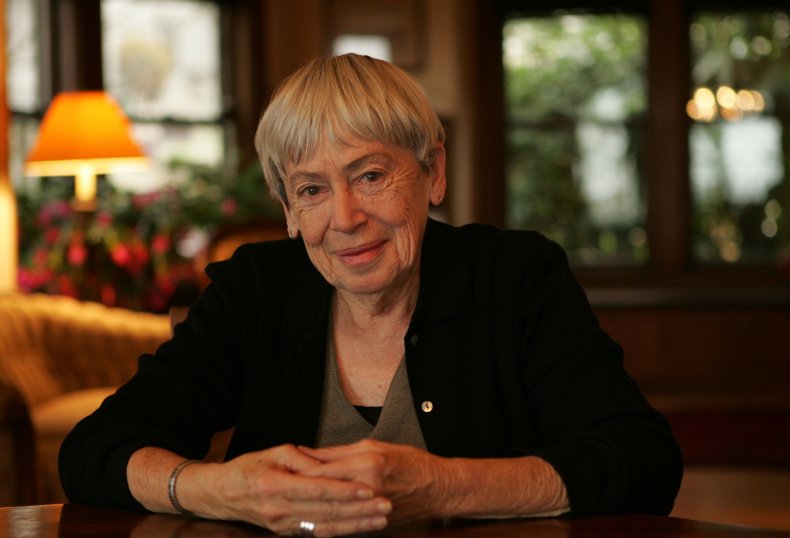 Newsweek subscription offers >
Helene Barkin, a Broker Associate at the Grubb Company, told Newsweek, "It is very exciting to have such interest in this very special Bernard Maybeck designed home and an honor to have the trust of the current owners, in representing them."
"What I can say now is that this home, its natural materials, the restoration of the wood to a glow that sparkles as the sun shines in, lends an intimacy that speaks to one's soul," she added.
"It is warm and comforting and the outlooks to the greenery and the Bay Views are very soothing during a time when we all need some solace for self-reflection and thoughtful contemplation. While I am not a writer, I believe this is what it offers creatives and romantics, writers included," she said.
The Grubb Company, handling the listing, released photos and a video tour of the renovated property. Architect Bernard Maybeck designed the house back in 1907. The wooden balcony has a spectacular view of the Golden Gate Bridge. In case you're thinking about writing the great American novel, the five-bedroom residence has enough space and vistas for you to feel inspired and outline your plot.
Newsweek subscription offers >
"The flourishing garden offers a private portal to the flora and fauna of the surrounding landscape, one of the cornerstones of Maybeck's creative conceptualization," stated the official house listing.