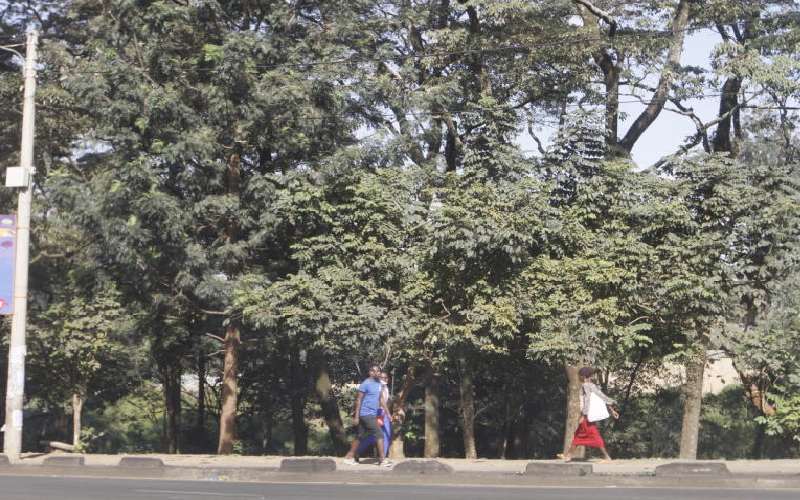 Two private developers who had encroached on a botanical garden, established 64 years ago, have been ordered to pay Sh3.5 million and never set foot on the property. 
This is after the court established that the multi-million-shilling property within Nairobi's Central Business District in honour of the daughter of England's 11th Earl of Montgomery – Lady Muriel Jex Blake – was grabbed using a fake title.
High Court judge Loice Komingoi said the court cannot protect Anthony Boro and Qian Quo since the property, measuring 0.59 hectares, has not been sub-divided or transferred. The ruling has brought to an end a legal battle that has been in court for more than a decade.
"It was also not possible to have two genuine titles for the same parcel of land. Even if a trespasser mistakenly believes that the land is his, this would not be an excuse for him to trespass," the judge said.
The registered trustee of Lady Murel Jex Blake Memorial Garden was issued with a letter of allotment for the piece of land by Sir Philip Euen Mitchell who served as a governor in Kenya between 1944 and 1956.
The grant was then signed by Governor, Sir Evelyn Baring on May 22, 1956 and since then the trustees have not given out the property situated between Haile Selassie Avenue and the corner of Lower Hill Road.
Susan Deverell told the court that Lady Muriel was a founder member of the Kenya Horticultural Society and when she died, the society wanted to do something in her memory and decided to open a memorial garden in her honour. 
However, in October 2008, the suit property was fenced by unknown people who cut down all the indigenous trees that have a rich history about the country, and the matter was reported to the police who advised the society to deploy security guards.
A surveyor engaged in 2009 to confirm the property's beacons using the deed plan signed on April 26, 1953 only located four of them and re-established the missing ones.
The court was told a new fence was put up at a cost of Sh85,080, surveyor Sh96,579 and restoration of the garden Sh3,046,160.
The trustees then moved to court to stop Boro and Quo from entering the suit property and to pay the society special damages and for trespassing. They also sought a declaration that the trustee is the absolute and indefeasible owner of the parcel of land.
In his response, Boro told the court that he is the registered owner of the property having been issued with an allotment letter on January 4, 1999 and paid a premium of Sh1.3 million and stamp duty of Sh5,280 before being issued with a certificate on May 31, 2007. He also paid Sh250,000 for the deed plan and took possession of the land. He later sold
…
Read more