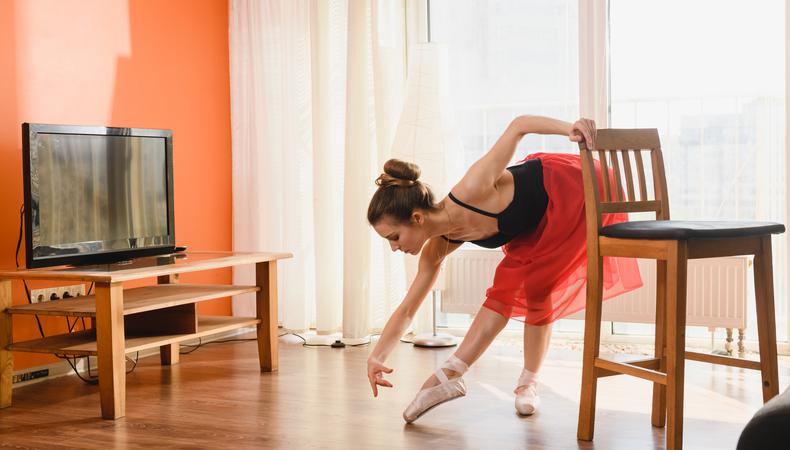 Photo Source: Shutterstock
It's hard to believe it's already October. But as I surround myself with pumpkin spice everything and binge-watch scary movies, it's undeniable that it's fall and Halloween is just around the corner. Unlike prior years, when I would be busy making my usual preparations for over-the-top Halloween celebrations, I've been busy making changes to my home to allow me to incorporate more dance training into my routine during these unprecedented times. 
For many of us, to ensure our health and safety, dance training this fall will need to be done at home. Many dance studios are either closed or operating at a very limited capacity. If any of you are struggling with figuring out how to keep dance in (or put dance back into) your life as an at-home activity, I'm hoping the below suggestions will help you find your way.
1. Modify. Modify. Modify. 
When dancing at home, unless you have a home studio, you'll likely need to make modifications to your training so that you don't injure yourself. Modifications aren't the end of the world! 
If the choreography you're working on requires more space than you have, add direction changes or work on it in pieces. If your floor doesn't have a lot of give (most don't), reduce jumps (or remove them altogether depending on the amount of spring in your floor and your own body), because practicing leaps on a floor that is not sprung—like it would be in a studio—will wreak havoc on your joints and could cause serious injury. You'll also likely need to modify your turns. If you're dancing on a floor that is too sticky (or fuzzy, like a carpet), you should take out the turns and replace them with balances. Turning on a floor with too much friction can cause your knees and ankles to torque in an unhealthy, potentially damaging way. 
Don't let the fact that certain flooring will impact your training discourage, you, though. You just need to remember to be creative in the way you think about your training. For example, maybe one portion of your home has a great floor for turning, but no space for traveling, while another may have a ton of room for doing choreography that travels, but a floor that is sticky as all get out. Change locations to safely work on different elements of your dance practice. Maybe you dance the choreography from a virtual class in your big, sticky-floored space—modifying to remove turns—and then separately work your pirouettes in a different part of your home.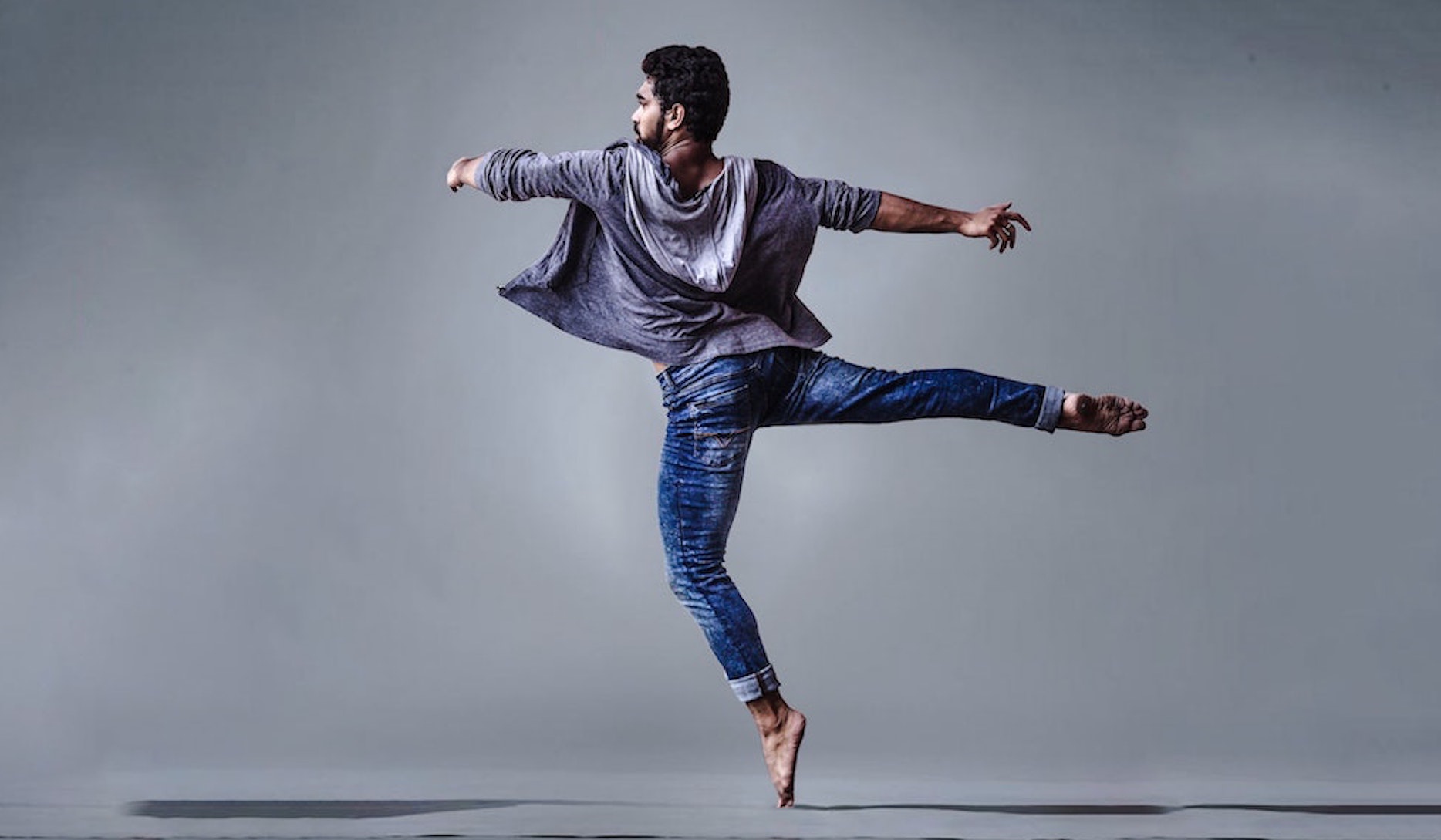 How Dancers Can Reconnect To Themselves + Their Craft During Quarantine
2. Your dance space.
On top of modifying your dance training, you can also modify…wait for it…your home! Ask yourself how you can transform your home to be a more workable home dance studio. Since most of us aren't lucky enough to have sprung Marley floors, ballet barres, and walls of mirrors, it can require some creativity. It'll also probably require moving some
…
Read more