Nothing spoils the look of a bathroom than an unattractive bathtub. Well, you can replace your bathtub, but such a project might be stressful or exceed your budget. However, you can ditch the replacement idea and stick with a tub liner.
Bathtub liners are thin materials used to cover bathtubs, thereby making your tub look clean and new. But before you choose a liner, consider the cost, style as well as its usefulness.
Moreover, it's best to take pictures of your bath when heading to the local store to buy one. The reason is that most home improvement expert, as well as sellers, can help you find a matching liner. You should also measure the essential parts of a bathroom before using this material.
Read on to discover all you need to know about Bathtub liner. Now let's see describe the features of a tub liner for all kinds of tubs including a corner bathtub.
What is a Bathtub Liner?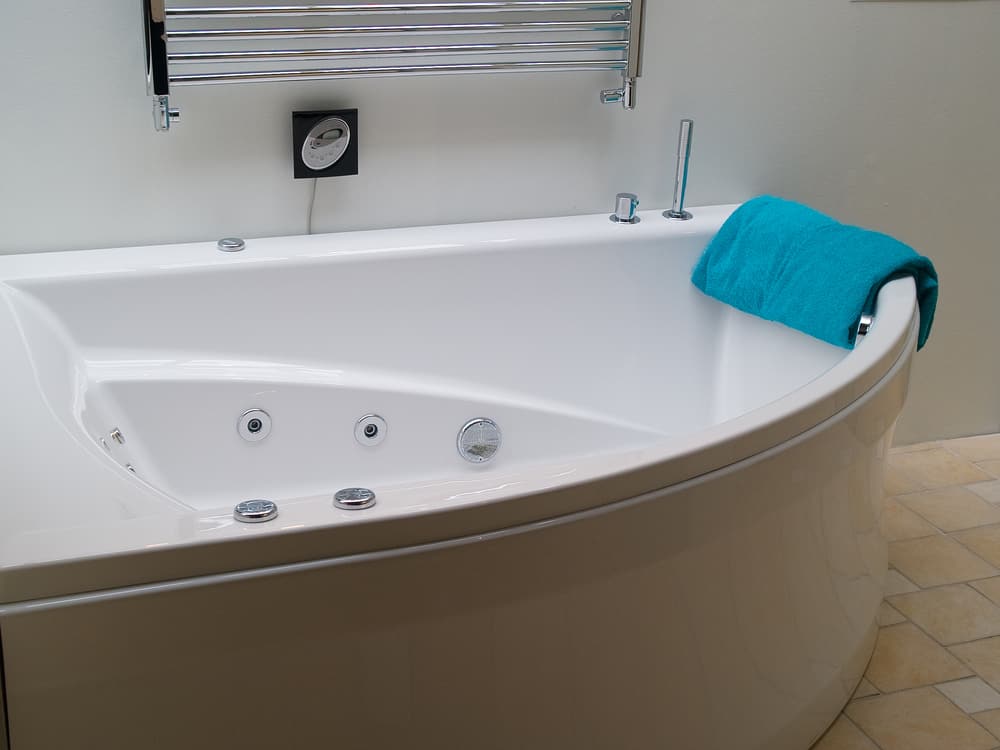 Bathtub liners are sheets made of acrylic or PVC plastic which come in the shape of a bathtub. You can use it to improve the look of your tub by placing the liner over it and then adding an adhesive. Overall, this material swaps the glossy look of your bathtub with plastic features.
Liners come in different colors or styles that can fit your bathroom decor. As expected, these features make these materials popular with homeowners.
Type of Bathroom Liners
Most stores have a large selection of liners on sale, thereby confusing prospective customers. If you wish to find the right type of liner, consider your budget, bathroom decor, and other features. Once you have nailed these options, choose one of these items.
PVC Liners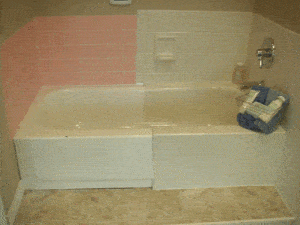 Since these types are made from flexible plastic, they serve as the cheapest form of liners in the market. They are available in different colors and are also inexpensive to install as they do not require extra paint or finishing.
However, these liners develop cracks within a short period, thus making them a poor choice for long term use. Also, they aren't that attractive to the eye compared to the original bathroom finishes.
If you still wish to use plastic in your bathtub renovation project, stick with durable solid surface polymer due to its scratch-resistant properties. But if you are looking for a stronger option, consider investing in acrylic.
Acrylic Liners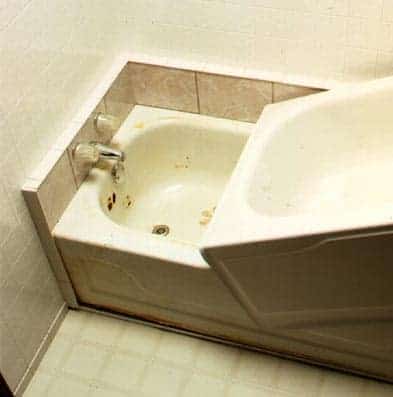 Acrylic liners are made from durable plastic which are thicker than the type used in PVC variants. Furthermore, you can use them in various bathroom renovation projects due to their premium strength and durability. They also have fewer chances of developing cracks than PVC.
Most experts recommend this type of liner because it comes in various colors while offering an original look. It's even cheaper to use these materials than installing a new bathtub.
Not only can you use the acrylic liners for bathtubs but also for showers and bathroom walls as well.
If you want a quick solution to your worn-out bathroom, check
…
Read more