House Democrats' latest $2.2 trillion coronavirus relief legislation removes $600 million for policing programs — raising eyebrows from Republicans during this moment of nationwide protests and racial unrest.
The scaled-back HEROES Act is less expensive than the massive $3.4 trillion package House Democrats passed in May. But Republicans rejected the original HEROES legislation as too big, and now Democrats are trying to pass an updated bill and entice Republicans to compromise.
But stripped away in the latest version that the House is debating this week is $300 million for Community Oriented Police Services Programs (COPS) that helps hire and rehire additional officers and $300 million for Byrne Justice Assistance Grants to help law enforcement purchase personal protective equipment and to cover costs to control coronavirus in prisons.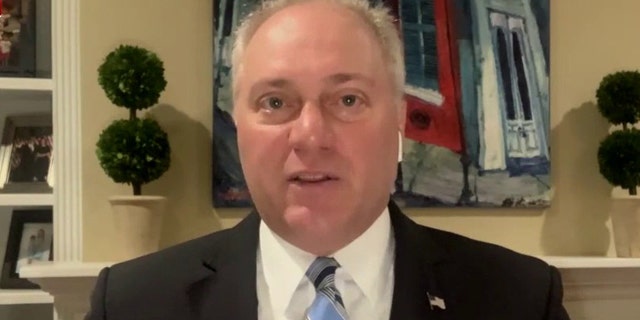 Rep. Steve Scalise, R-La., pounced on the elimination as defunding the police.
"House Democrats have fully embraced the radical left's movement to defund the police," Scalise, GOP whip, said in a statement to Fox News. "Democrats' so-called 'Heroes Act' removes $600 million from a previous version of the bill that was intended for real heroes: state and local law enforcement."
HOUSE GOP CHINA TASK FORCE TO RELEASE REPORT ON COMBATING CHINESE COMMUNIST PARTY: 'US MUST ACT DECISIVELY'
He continued: "In the face of violent rioting and looting, our law enforcement officers need our help more than ever, but Speaker Pelosi and her liberal lieutenants are abandoning these officers in plain sight. Instead, Democrats decided to work in direct stimulus payments to illegal immigrants and blanket releases for certain federal prisoners. Democrats have no respect for law and order in our communities. It's shameful."
But Rep. Nita Lowey, D-N.Y., said nothing in the legislation defunds the police, and that the issue is over whether to provide them additional funding in those programs in the coronavirus legislation.
"Just no additional money is in the updated bill," Lowey, the chair of the Appropriations Committee, explained at a House Rules Committee hearing Wednesday. "Nothing is rescinded in this bill. So [in] no way does that mean defunding the police."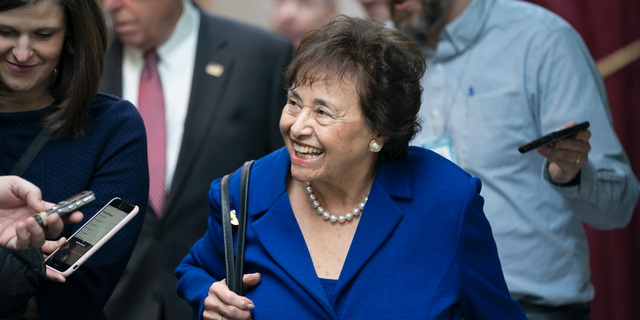 Rep. Rob Woodall, R-Ga., pressed Lowey on why she prioritized COPS funding in the original bill, but not in HEROES 2.0.
"In the spring you believed local police departments are worthy of $300 million in investment, you recognized that need. But in this HEROES Act, I can't find that at all. It appears to have disappeared. Is that just a drafting error?" Woodall said.
PORTLAND UNREST SENDS POLICE SERGEANT TO HOSPITAL; OFFICERS DOUSED IN CHEMICALS, 24 ARRESTED
Lowey said she's been a longtime supporter of the policing program and suggested it might have been part of an overall
…
Read more