Bathroom Remodel Cost Estimator
Bathroom Remodel Cost Estimator
Costs to remodel a bathroom vary greatly by region. Let's calculate the cost for your zip code.
Want to receive more accurate estimates for your project?
See Bathroom Remodel Cost Estimator Breakdown

Cost to Plumb a Bathroom by Type of Fixture
A large part of a bathroom remodel is the installation of new fixtures. Larger bathrooms tend to have more fixtures than smaller ones, which accounts for a large bathroom remodel's higher cost.
Because there is a wide range of fixtures, including material, style, and quality, there is also a wide range of costs associated with installing them: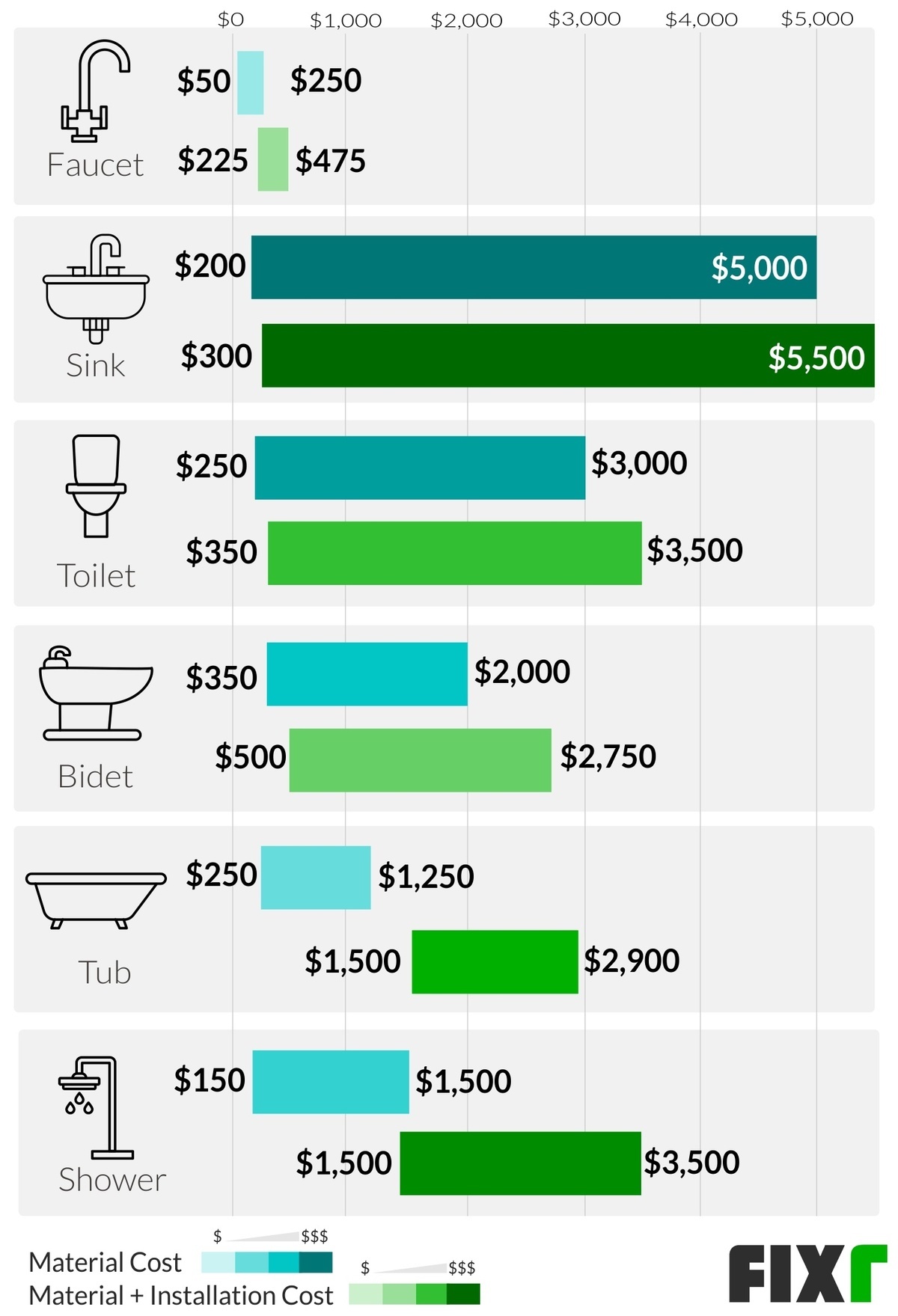 | Fixture | Material Cost | Material + Installation Cost |
| --- | --- | --- |
| Faucet | $50 – $250 | $225 – $475 |
| Sink | $200 – $5,000 | $300 – $5,500 |
| Toilet | $250 – $3,000 | $350 – $3,500 |
…
Read more