Now that we are moving into the cooler weather of October, it's time to start seriously thinking about your fall vegetable garden.
If you don't keep your vegetable garden productive through the winter, you are missing out on some of the most delicious vegetables we can grow. There is an amazing selection that can only be grown here during the cool season from October to May.
Another reason for putting in a fall vegetable garden now is the mild weather. No matter how much you love gardening, you have to admit that it's more enjoyable when the daytime highs are in the 70s rather than the 90s. And during the cool season, we generally have fewer insect, disease and weed problems to deal with compared to summer gardens.
Make your bed
Whether you are planting into an existing vegetable garden or starting a new one, you must pay careful attention to bed preparation to ensure success. Before planting, do a thorough job of removing any weeds that may have grown in the bed, or remove existing turf if this is a new bed. Spray existing weeds or turf with glyphosate herbicide to kill the weeds before removing them. Check the label for waiting periods between treating and planting.
Turn the soil to a depth of 8 inches and spread a 2- to 4-inch layer of organic matter over the bed (compost, composted or processed manure, soil conditioner, grass clippings). Sprinkle a general purpose fertilizer over the organic matter following package directions. For more specific information on what fertilizer to use, have your soil tested through your local LSU AgCenter Extension office. Finally, thoroughly incorporate everything into the soil of bed.
If you prefer to garden in raised beds, which are generally less labor-intensive and easier to manage, kill and remove any weeds or lawn grass growing (use glyphosate) where the beds will be built. Build the raised beds about 8 to 12 inches deep and 3- to 4-feet wide (your choice of materials, pressure treated lumber, brick, cinder blocks, etc.). The length is up to you.
Fill them with a blended topsoil or garden soil mix you purchase in bags from local nurseries or in bulk from local soil companies. Incorporate fertilizer into the soil, but you generally will not need to add organic matter to a typical topsoil or garden soil mix.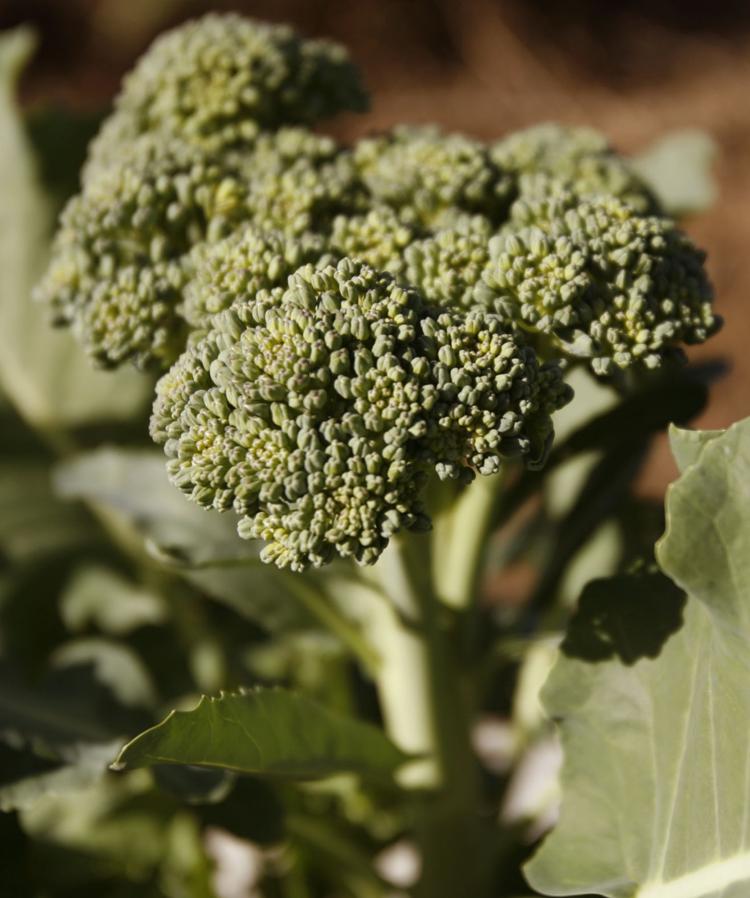 Cole crops
Cole is the old term for cabbage (as in coleslaw — cabbage salad). Cole crops include cabbage and several other related vegetables.
Broccoli is an easy-to-grow and productive fall vegetable. Transplants available at area nurseries may be planted now through late-October, spacing plants 12 to 18 inches apart in rows or beds. The 12-inch spacing will produce smaller heads but total production is greater.
Broccoli heads are harvested when the largest flower buds in the head are about the size of the head
…
Read more