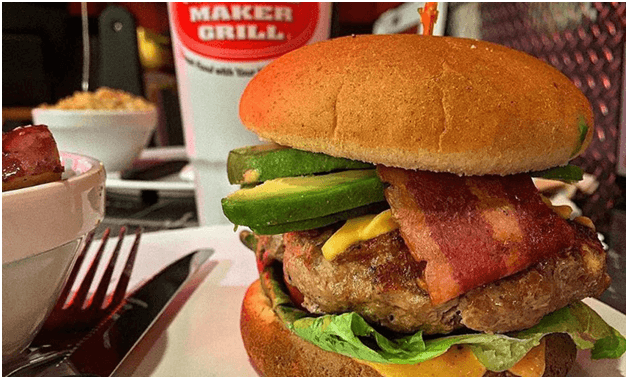 There is a whole ecosystem benefiting from social distancing. Muscle Maker Grill (GRIL) could possibly become the poster child for it.
No one anticipated COVID-19 would have turned our way of life upside down, normal routines such as shopping, gathering and eating out had almost become obsolete. The transition to online ordering took a quantum leap over the past 6 months.
It all started with Domino's (DPZ) when they announced that they were hiring 10,000 workers to keep up with the demand for delivery during the outbreak. As shelter-in-place orders have lifted, sales are recovering and many chains like Chipotle Mexican Grill (CMG), McDonald's (MCD), Yum Brands Inc. (YUM), Starbucks (SBUX), and Shake Shack (SHAK) are trying to get their piece of pie.
These fast food chains are ramping up hiring and investing in mobile ordering and delivery infrastructure, catering to consumers desire to dine at home. Many businesses have struggled during and coming out of mandatory state lockdowns due to the pandemic. But Muscle Maker Grill's "Ghost Kitchen" strategy may be a survival solution for the declining restaurant industry.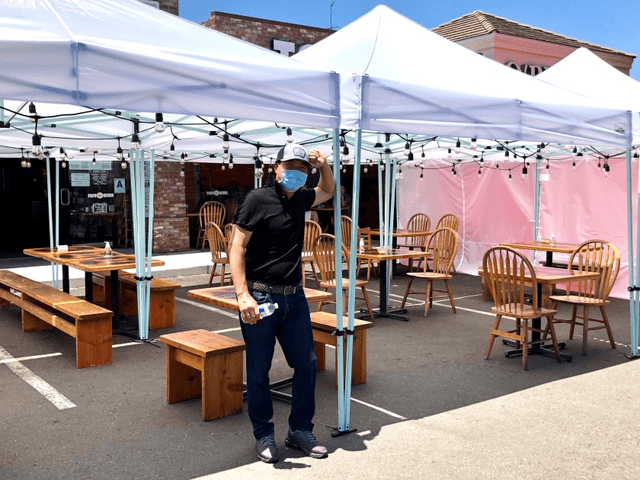 COVID-19 and the Re-Opening Struggle
Covid-19 has thrown a monkey wrench into the mix.
Most restaurants have been struggling to stay afloat and only have options of curbside pick-up and delivery. In order for them to make the same amount of money using the social distancing guidelines, they need more space and that costs more money. Owners have gotten creative and with the help of gazebo and circus style tent canopies along with outdoor tables and chairs, were able to open for business under strict Covid-19 guidelines.
But analysts are particularly concerned about the coming winter, which will eliminate these outdoor seating options for many restaurants, and about the demise of the extra $600 in unemployment benefits that had been available for jobless Americans. Eating is a necessity, but eating out may become a luxury. How long Covid-19 lingers, and the state of the economy will be major factors in shaping the recovering in this sector.
No matter where you look the job market is challenging. The restaurant sector really took a hit during the shutdown, but new stats are optimistically trending higher. Restaurant cooks and managers were some of the most in-demand jobs in June, as fast-food chains like Chipotle and Dunkin' have been staffing up as sales recover. In mid-July, Chipotle announced that it is hiring 10,000 workers. Positions will include "hourly and salaried management positions as well as crew," according to the company's press release. Dunkin' Brands Group Inc. (DNKN) is also on a hiring spree and looking to add 25,000 people to its workforce, including counter staff and managers, according to Reuters.
Meanwhile Muscle Maker Grill is in expansion mode with a cost-effective new strategy to open "ghost kitchens." It has also delayed its expansion plans for dine in restaurants. In February they completed an IPO, raising $7.7 million to execute their growth and turnaround strategy.
Their timing couldn't have been better in regards to raising
…
Read more