taiwanese architecture firm studioX4 has completely transformed a residential interior in taipei. dubbed transparency, the project explores the various properties of light, playing with contrasts of opaque and translucent surfaces, as well as light transmission and ambient occlusion, to generate interesting visual effects.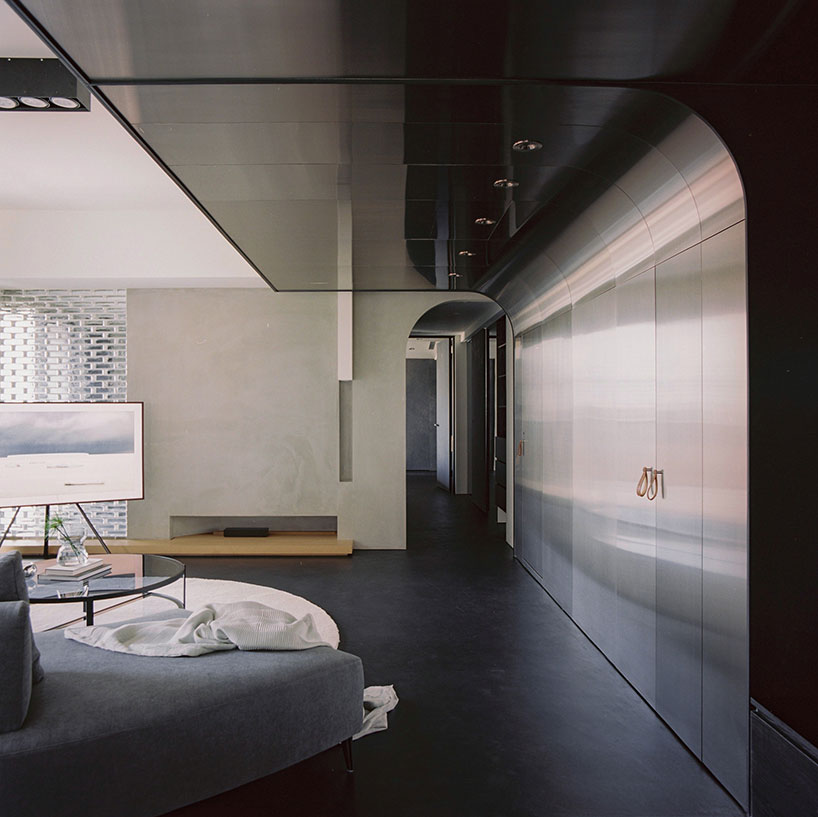 all images by YHLAA (yi-hsien lee)
the interior designed by studioX4 integrates a series of contradicting elements, like curves and angles, steel and concrete cement, yin and yang. massing, shadow, and proportion were crucial to the completion of the project, and everything exists with adequate fusion. the whole design generates a simple, elegant space, with a stainless steel wall reflecting the residents' daily life. this wall bears the kitchen, along with storage, pipes, air-con, etc. while supporting the essential fixtures of daily living, its distinct appearance also completes the overall spatial expression harmoniously.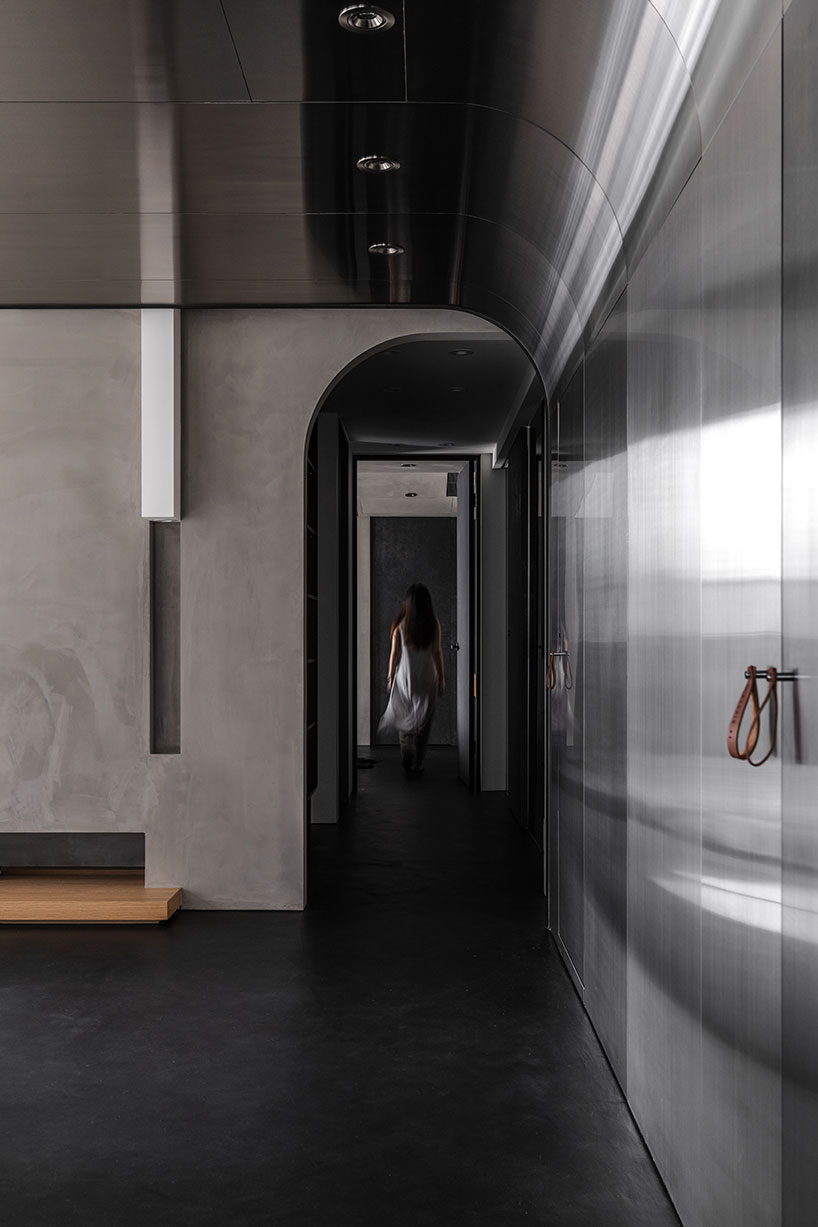 the whole interior can be observed as a bare container of habitation, becoming the background of a lifestyle sprouted from modernism and minimalism. the architecture generates a living space were inhabitants can satisfy their physical needs, bonded with philosophical denotation. the simplistic aesthetics allow people to emerge with profound thoughts and emotions in a detailed, stylish environment.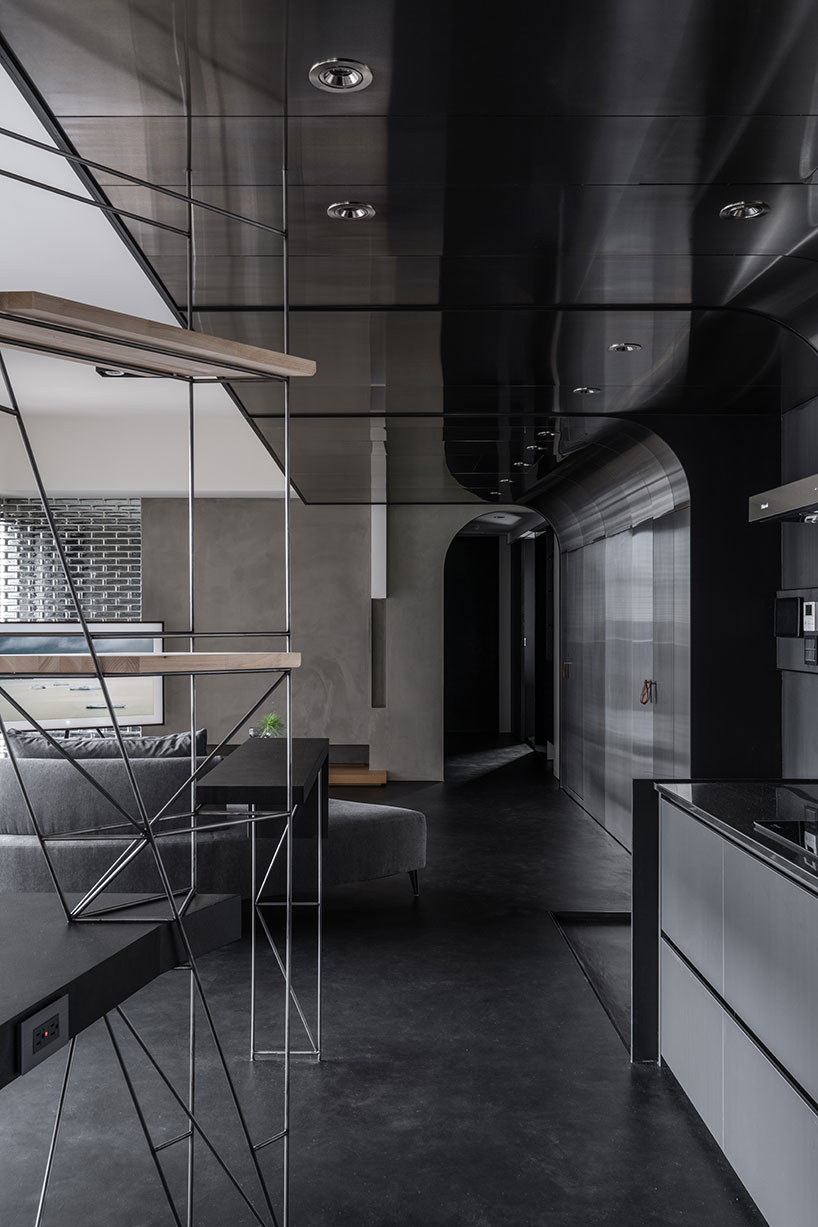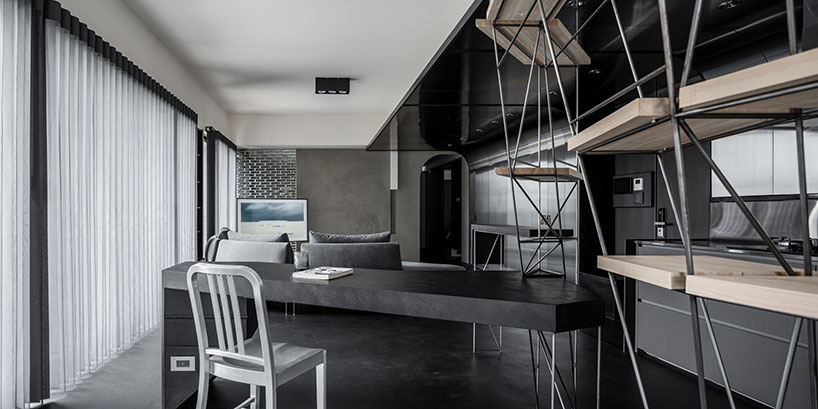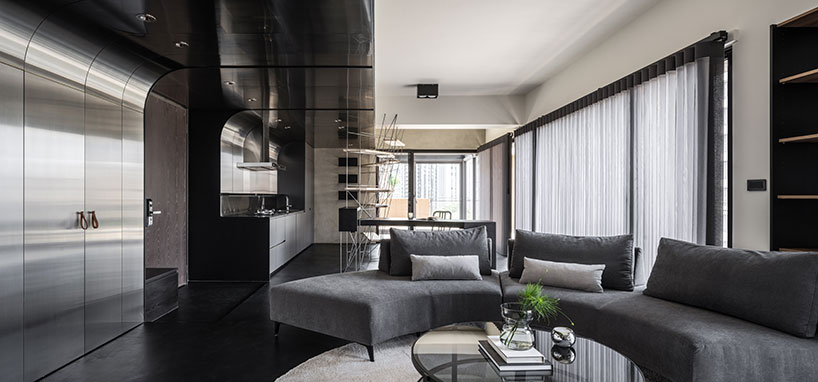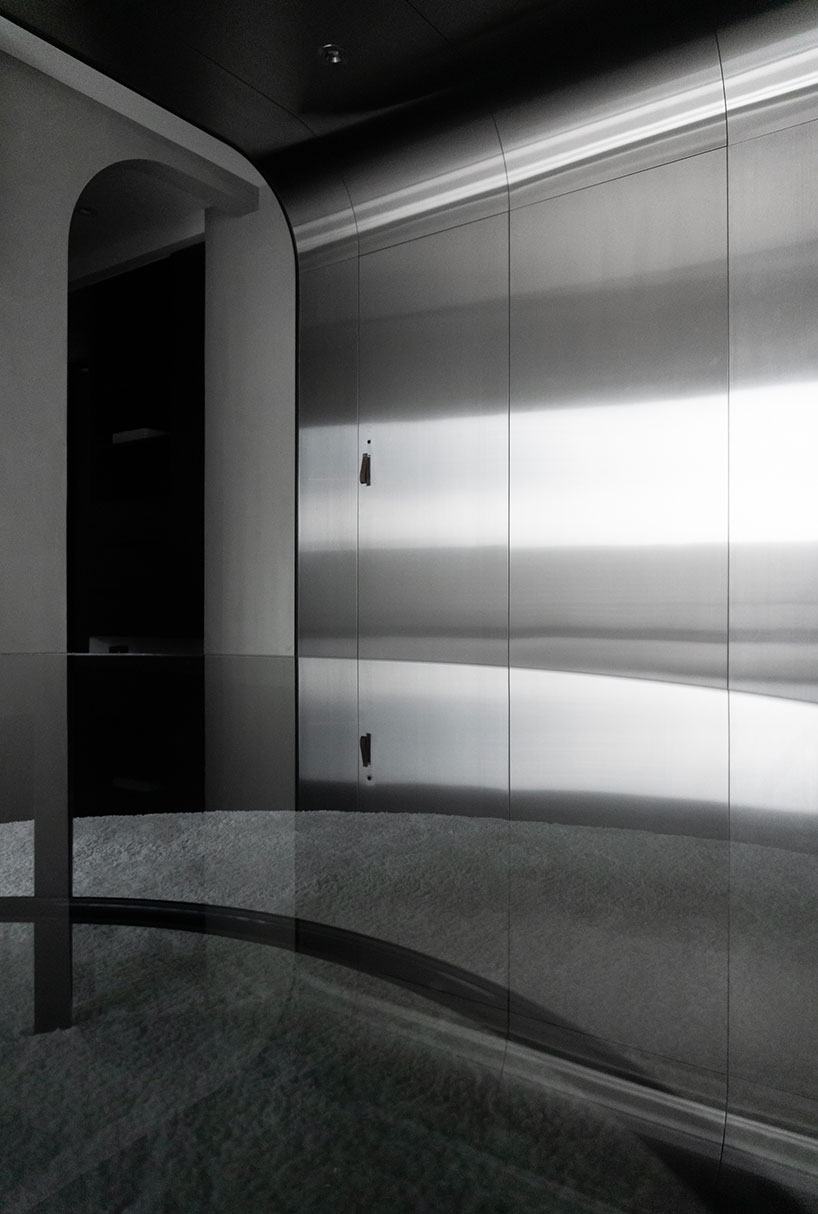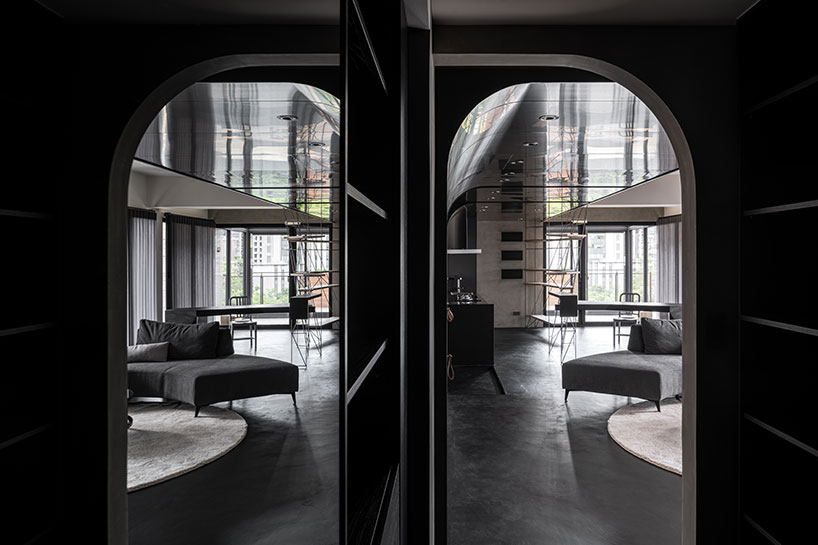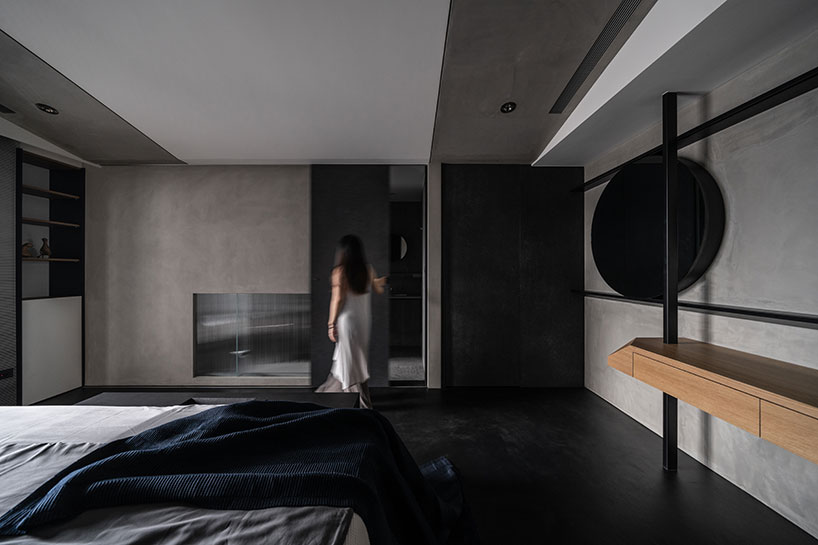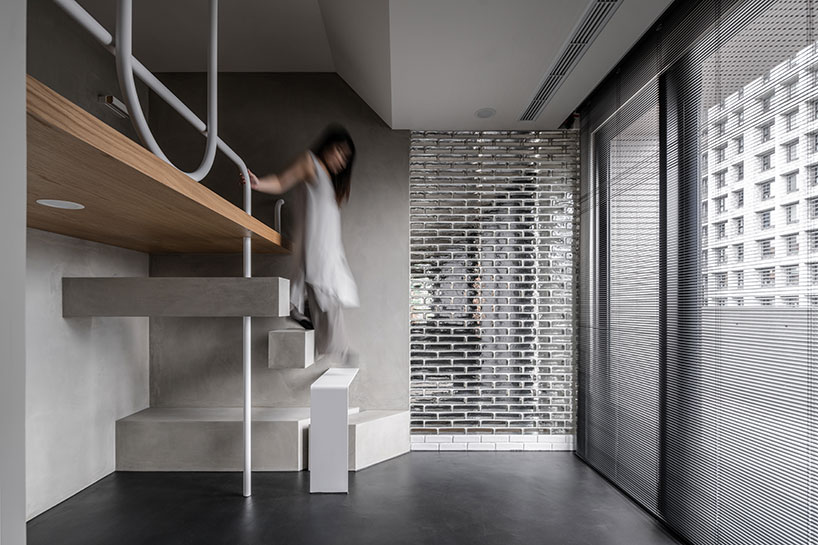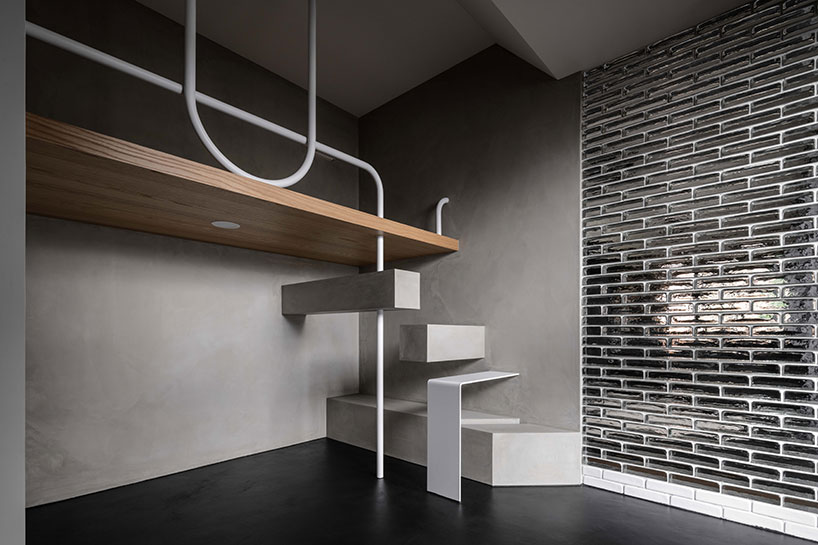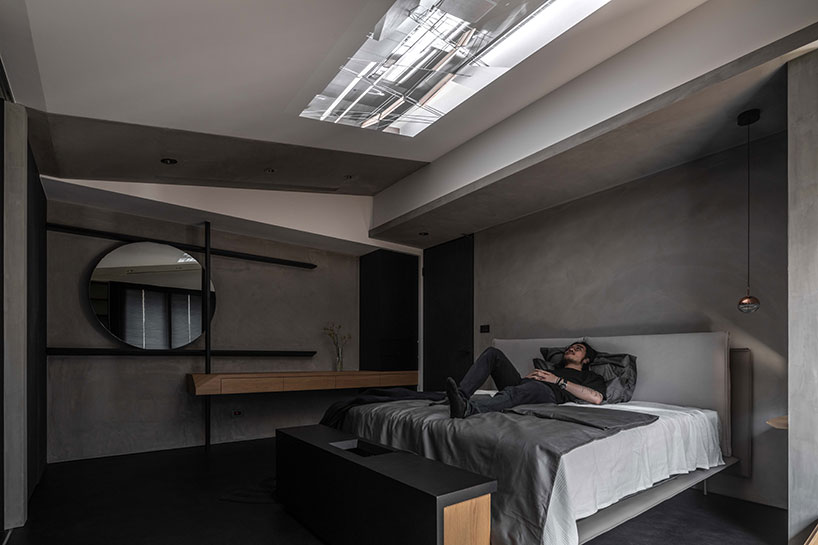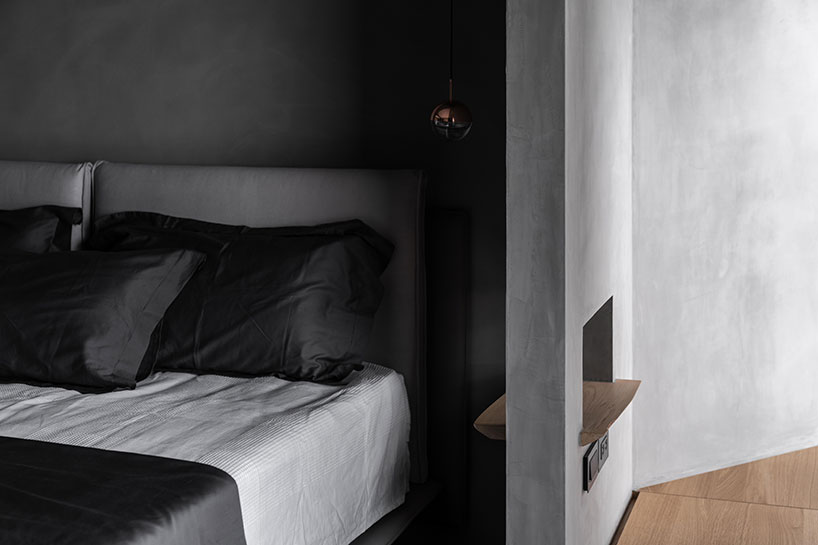 project info: 
name: transparency
architects: studioX4
lead designer: li yu cheng
design team: yucheng chen, yy yang, a-ru tzeng
location: taipei,taiwan
area: 122 m2 
myrto katsikopoulou I designboom
sep 16, 2020