When Kim Pecha can't immediately find her husband, she knows exactly where to look.
Michael Pecha will be outside in his prairie garden, bent over to study a caterpillar or butterfly.
"Behind 3- or 4-foot tall flowers, she will see my head pop up," Pecha said.
Pecha has plenty of tall plants to hide behind. After lots of thought, this spring he expanded his two garden beds to cover 3,000 square feet of his front yard.
Little did the veteran Omaha police officer know it would be a saving grace in a tumultuous summer.
"It has brought me joy and stress relief and has had a bigger impact than I ever expected," he said.
Pecha has planted about 90 species of native grasses and flowers on his Elkhorn property. He meticulously records everything he grows on a spreadsheet, including where it's planted, if it's native and where it originated.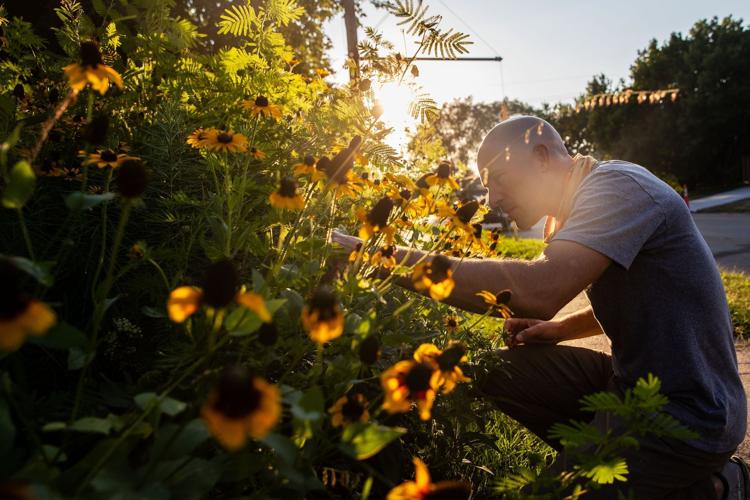 Purple coneflower, butterfly milkweed, anise hyssop, snow-on-the-mountain, blazing star, cardinal flower, Illinois bundleflower and sideoats grama are his favorites.
"I've gone a little overboard with 3,000 square feet of my lawn converted to prairie," he said, "but anyone can set aside a little section of their landscaping and plant native plants and play a role in protecting and benefiting the planet."