Garden grows: Panthers spring up in class, and so do hopes | High School
SPRING GARDEN — Luke Welsh spent a chilly December day trying to wrap his mind around news.
Not that news. COVID-19 hadn't become a thing in the United States by December of 2019. George Floyd hadn't happened.
The unfathomable news that preoccupied Welsh's mind Dec. 17? Just in time for his senior year as Spring Garden's running back, just as the Panthers had gained footing in Class 1A, the Alabama High School Athletic Association announced the next reclassification cycle.
Spring Garden would bump up to 2A for the first time in school history, and Welsh couldn't believe it.
"I thought it was bullcrap, because I just didn't understand," he said. "We have a general store and no red lights. There's, like, 35 or 40 people in each of our classes, and I was just confused how we'd be a 2A."
Turns out, it was no ominous sign of things to come in 2020. Not, at least, for Spring Garden's football team.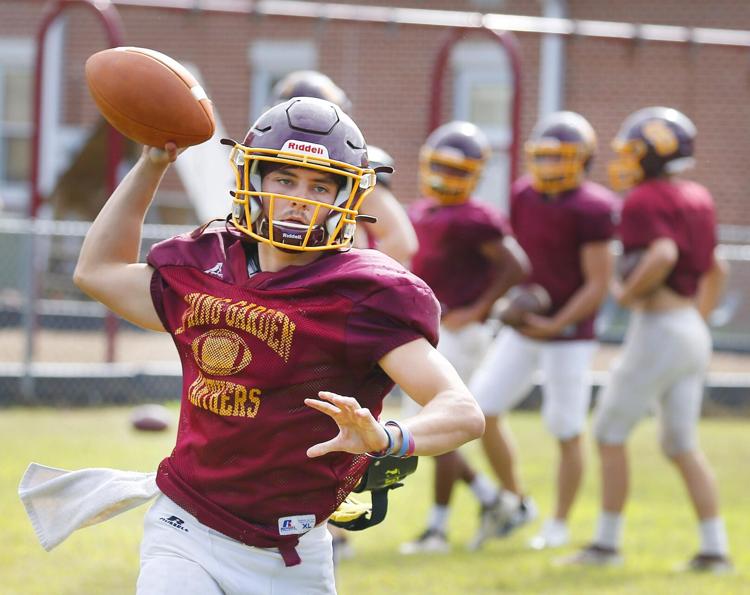 The Panthers enter their midseason non-region game at 3A Hokes Bluff at 4-0, including a COVID-19 forfeit from Locust Fork. Spring Garden outscored the three opponents it played 150-14.
The Panthers beat Cherokee County rival Cedar Bluff for only the fourth time in 46 tries … 55-0.
In two 2A, Region 6 games, the Panthers beat West End-Walnut Grove 62-0 and Cleveland 33-14.
Spring Garden enters the Hokes Bluff game ranked No. 5 in 2A, matching their highest 1A ranking in 2019. The Panthers won their first two region titles and made their first two quarterfinal runs in 2018 and 2019.
They were never ranked in 2018.
Spring Garden was somewhat of a Johnny-come-lately in 1A. The Panthers made nine of their 11 playoff appearances under current head coach Jason Howard. They got their first playoff victory in 2008 and advanced past the second round for the first time in 2018.
So forgive Welsh for wondering how a small, rural school that's made more hey in basketball than it ever had in football, the ultimate numbers game, could be 2A.
Others wondered the same.
"We had some tough times in 1A," Welsh said. "We had to really work hard to get where we were the past couple of years.
"We jumped to 2A, which was a little unexpected. I think everybody saw that and didn't really know what to think about us."
Spring Garden's 30-man roster still looks like a 1A roster in number, but all 11 starters on offense returned this season. Quarterback Ryley Kirk, Welsh and Weston Kirk at running back and wide receivers Cooper Austin and Chaz Pope helped the Panthers score 461 points, the third-highest total in school history, in 2019.
Turns out, their level translated a class higher.
"I thought we'd be competitive," Howard said. "I feel like we're in one of the tougher regions around."
An Oct. 9 home game against undefeated Westbrook Christian looms, and Spring Garden closes out region play at Southeastern (3-1) on Oct. 23.
So far, however, so good in 2A.
Spring Garden's uptick in enrollment came at a good time. The Panthers had a veteran team under a coach who's won 99 games in two stints at the school, totaling 16 seasons.
Howard is 70-28 since returning from Ohatchee in 2012.
So, notions that Spring Garden couldn't cut it in 2A were, well, Welsh has a word for them. He said the Panthers also have "something to prove."
"It just kind of motivated me and some of my friends to say, 'Hey, we're going to play some teams that maybe have more people on the whole team than we're going to be playing,'" Welsh said. "We've just got to work harder, and that's what we did."
Sports Writer Joe Medley: 256-235-3576. On Twitter: @jmedley_star.