taking part in the study of the interaction between cities and agriculture, interior architecture office annvil has realized 'g(u)arden', the first urban vertical garden in riga, latvia. the garden is made up of plants obtained from regional centers and nurseries, thereby inviting the city's residents to grow locally and to conserve natural resources globally. meanwhile, the project aims to encourage discussion and stimulate public interest in a sustainable and effective urban environment.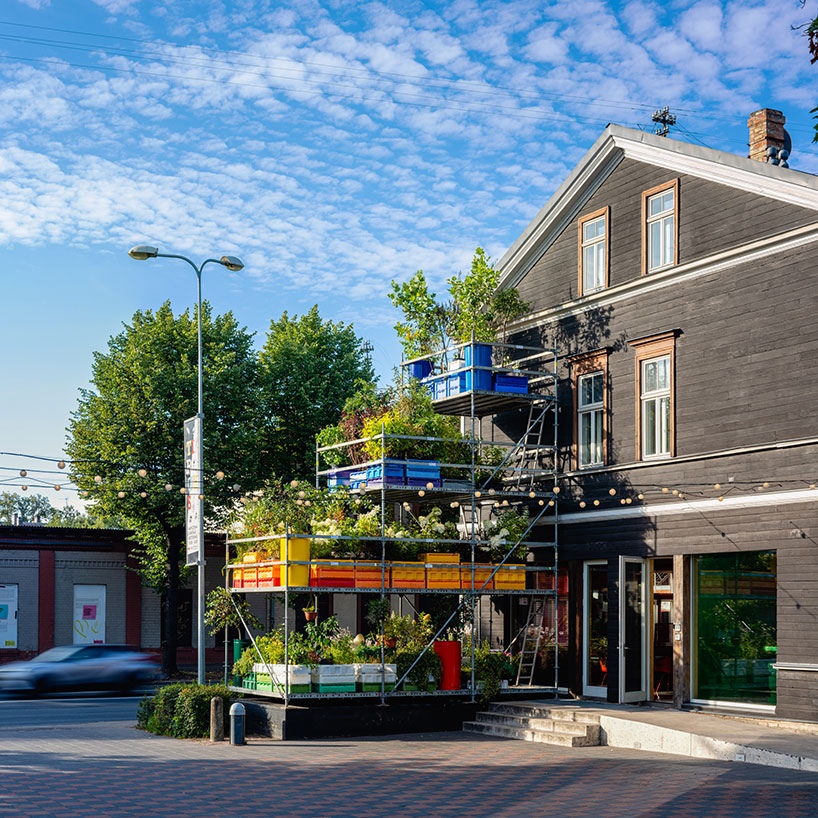 all images courtesy of annvil
with g(u)arden, annvil aims to 'stimulate people's interest in real life, in the physical world and in being close to nature'.  the studio believes that this can be done by generating more green areas within the city, which can serve as meeting places that bring together different groups of society. in this way, 'attention can also be brought to neglected environments in the city' explains anna butele, author of project g(u)arden and founder of annvil.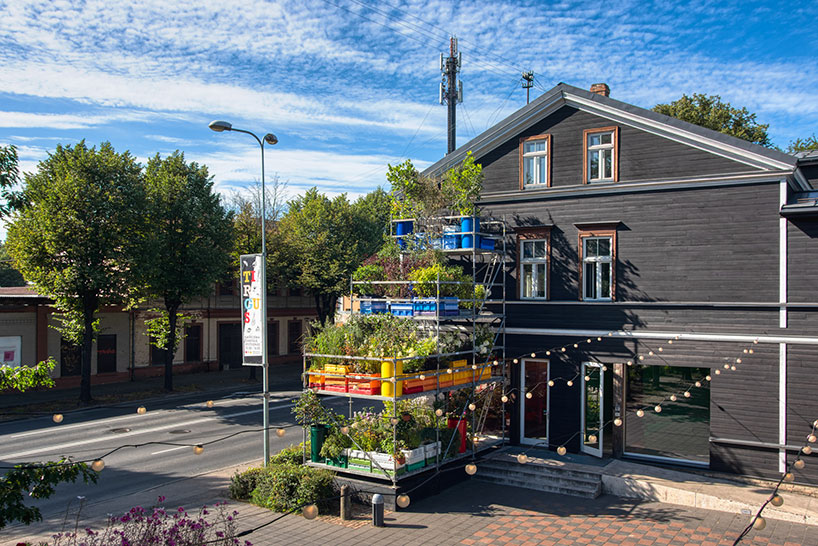 g(u)arden is a pilot project with the long-term goal to identify all possible risk factors associated with the impact of the urban environment on edible plants that have been cultivated within it. 'we have begun studying the garden's harvest of vegetables and fruits in a scientific laboratory, including measuring the presence of heavy metals' the studio shares. 'the microbiological composition of the local air and water is also being studied and their effect on the plants grown in the city garden is being analysed' shares project team member bates, emphasizing that 'g(u)arden' is a tool for discussion, not a solution.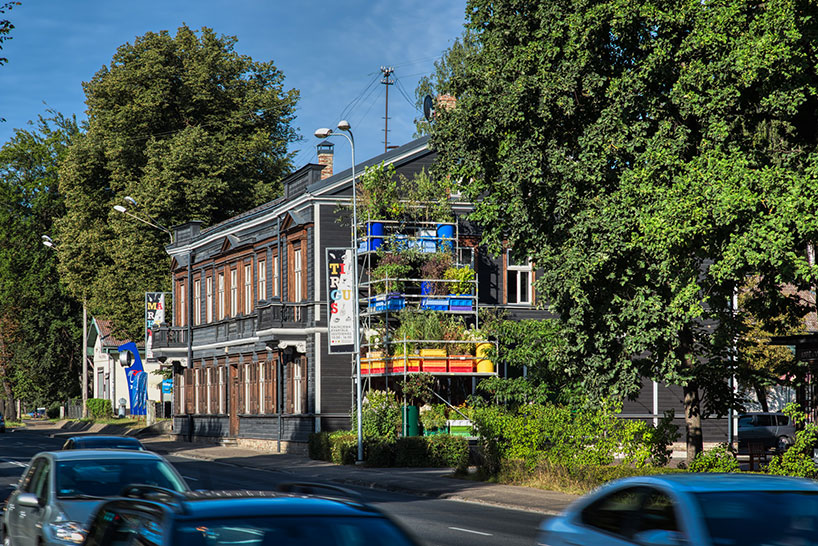 in latvia, there seems to be a lack of scientifically based research on the biochemical composition of vegetables and fruits grown out in the open in the urban fabric, and their safety in terms of being used as food. this is especially pertinent regarding areas of riga with intense traffic and air pollution. only on the basis of the data obtained in the laboratory can one determine the correlation between the degree of pollution in latvian cities and the amount of harmful substances found in urban cultivations.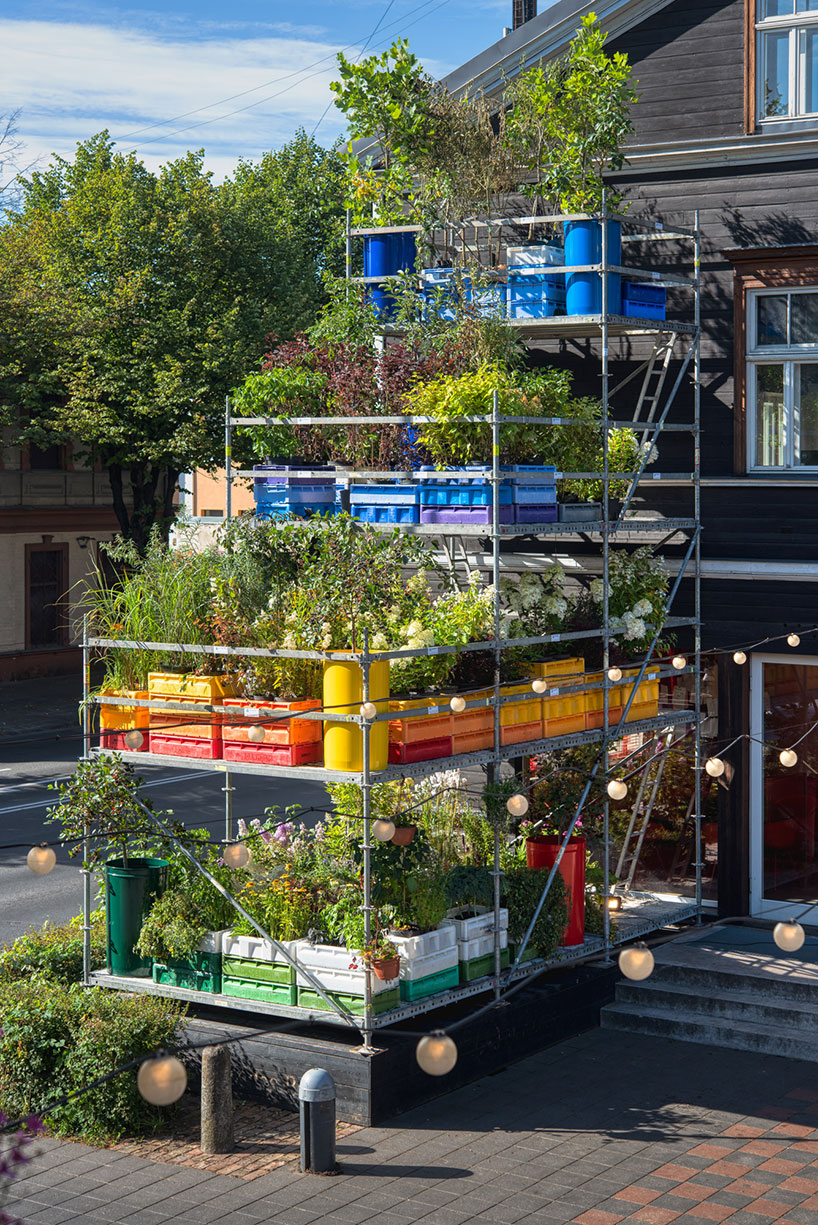 the data obtained as a result of the 'g(u)arden' experiment will be carefully analysed and taken into account when creating a series of urban gardens that will take root next year in latvia's largest cities, including riga, jūrmala, valmiera, cēsis, liepāja and kuldīga. 'the vertical cultivation system itself is an innovative technique for latvia', concludes researcher and academic lecturer irina sivicka, who is also involved in the project.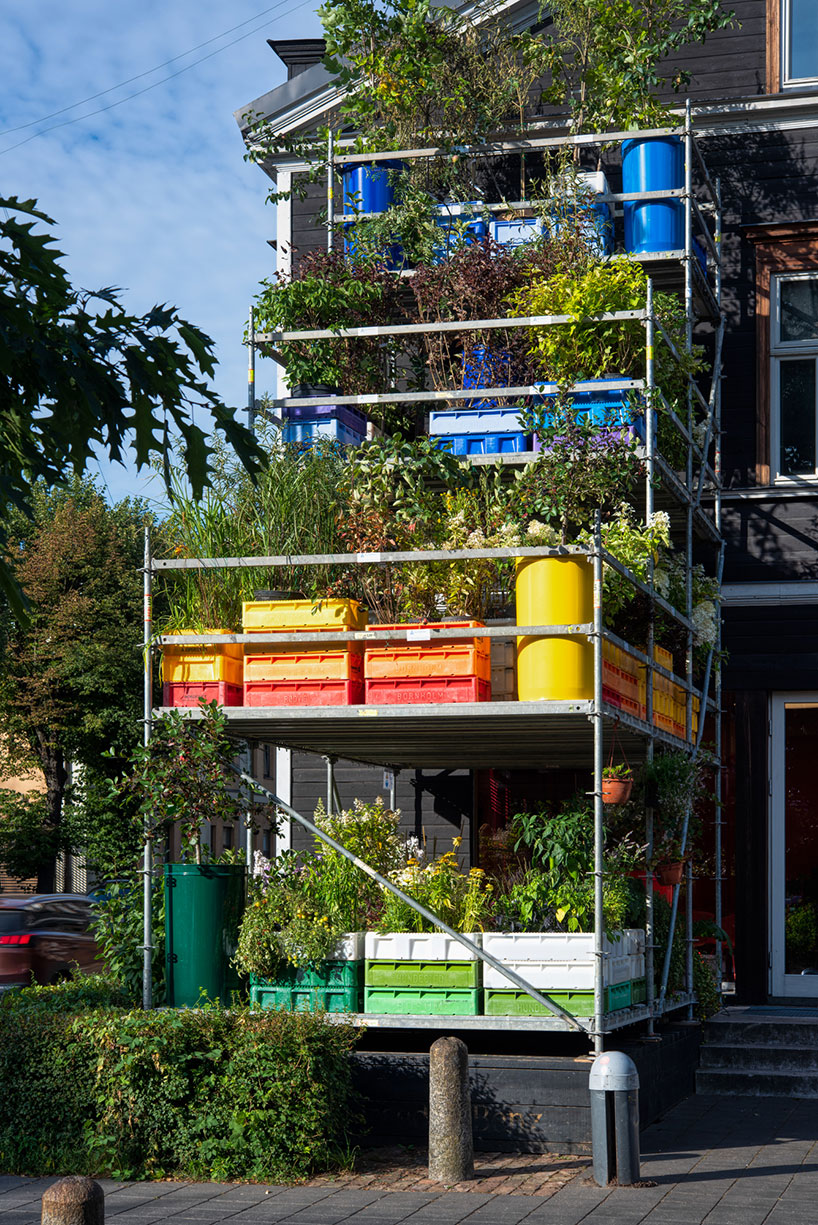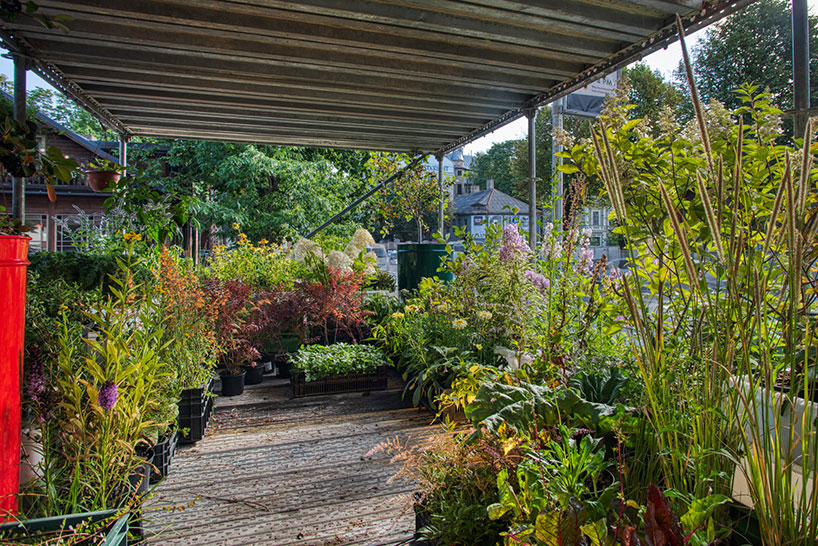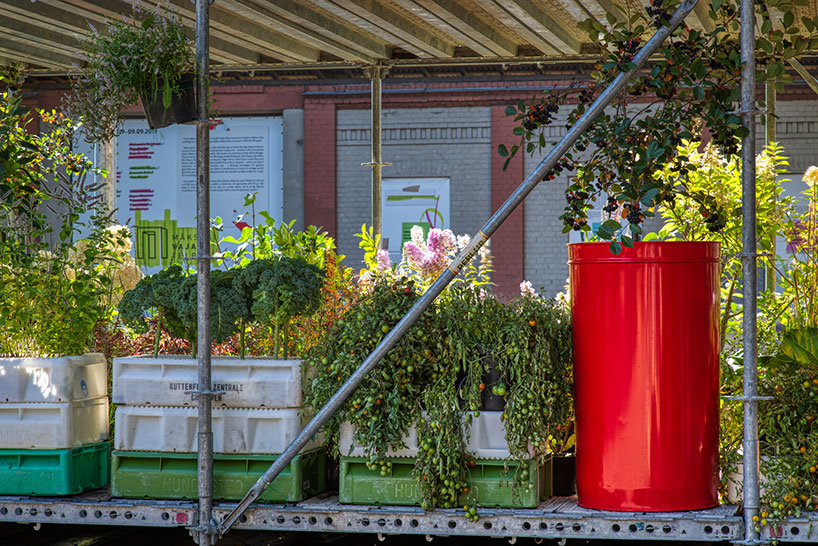 project info:
name: g(u)arden
architects: annvil interior architecture
location: riga, latvia
myrto katsikopoulou I designboom
sep 24, 2020